Reliable Amish Roofing Contractor in Harleysville, PA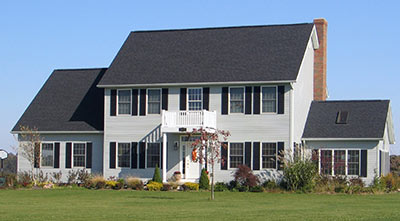 Middle Creek Roofing is your trusted roofing contractor ready to solve and satisfy all of your roofing needs. We provide quality roofing services to Harleysville, PA and the surrounding area. No matter how big or small the project, we guarantee a sturdy and functional roof that will last for years to come!
Your roof is one of the most important features of your home, providing protection from wind, sun, and rain. As a certified roofing contractor, we provide roof cleaning for when you need to freshen up your roof and keep it looking great, as well as maintenance service that will keep you safe and dry through any season. If the winter hits you hard, our ice melt systems, ice dam prevention, and ice dam removal will ensure that your roof keeps functioning to the best of its ability.
If you need a roof replacement, or simply want to schedule an inspection, Middle Creek Roofing offers dependable roofing service in Harleysville, PA. We're an Amish run company too, so you know our workmanship is the best. Contact us today for a free estimate!
Slate Roofing Company in Harleysville, PA
Slate roofing is one of the most practical styles of roofing around. Slate roofs are beautiful to look at as well as being one of the most durable roofing styles available. Plus slate roofing is also very environmentally friendly as it is all natural and won't contribute to your carbon footprint! Overall, a slate roof may cost a bit more than a regular shingle roof, but it's long-lasting and maintenance-free qualities easily make it the best value for your money.
Metal Roofing Contractor in Harleysville, PA
Metal roofs are a practical and durable alternative to shingle roofing. We at Middle Creek Roofing know that no two metal roofs are the same, and that is why we offer a variety of metal roofing colors and materials for you to choose from including:
Metal roof shingles
Steel roof shingles
Standing seam metal roofing
Metal roof panels
Corrugated metal roofing
And much more!
Cedar Shake Installation Company in Harleysville, PA
One of the most popular and unique roofing services we offer is our Cedar Shake Roofing. Cedar shake roofing is a great alternative to standard shingle roofing as it provides a beautiful finished appearance while also offering long-lasting protection for your home. We offer cedar shake roofing in a variety of colors and styles including:
Alaskan yellow cedar
Western red cedar
Cedar shingles
Hand-split shakes
Tapersawn shakes
Much more!
Free Roof Replacement Cost Estimate in Harleysville, PA
No matter what type of roof you are looking to install, give us a call today at 1-717-210-5980 or contact us online to learn more about roof replacement cost! We offer free roofing estimates in Harleysville, PA and nearby!